Ce que vous allez apprendre
masquer
We all know the big Scandinavian furniture brands. But do you know the nursery stores that are also very successful? Among them, there is one that deserves the special attention of all parents of young children: Manipani. You will find the functionality and the refined style characteristic of the creations of the Great North with a little French touch that makes the difference!
Manipani, a store apart

When the designer was expecting her child, she, like all mothers-to-be, looked for everything she needed for her future baby. She was then in France. After many, many hours of wasted time, no item seemed perfect for baby. When a few months later, she moved to Denmark, she discovered the Scandinavian world of childcare, totally different. Here, the choice is undoubtedly less important, but the articles are simple, beautiful, practical, well thought out and ecological. Everything you need to make baby and mom (and dad) happy!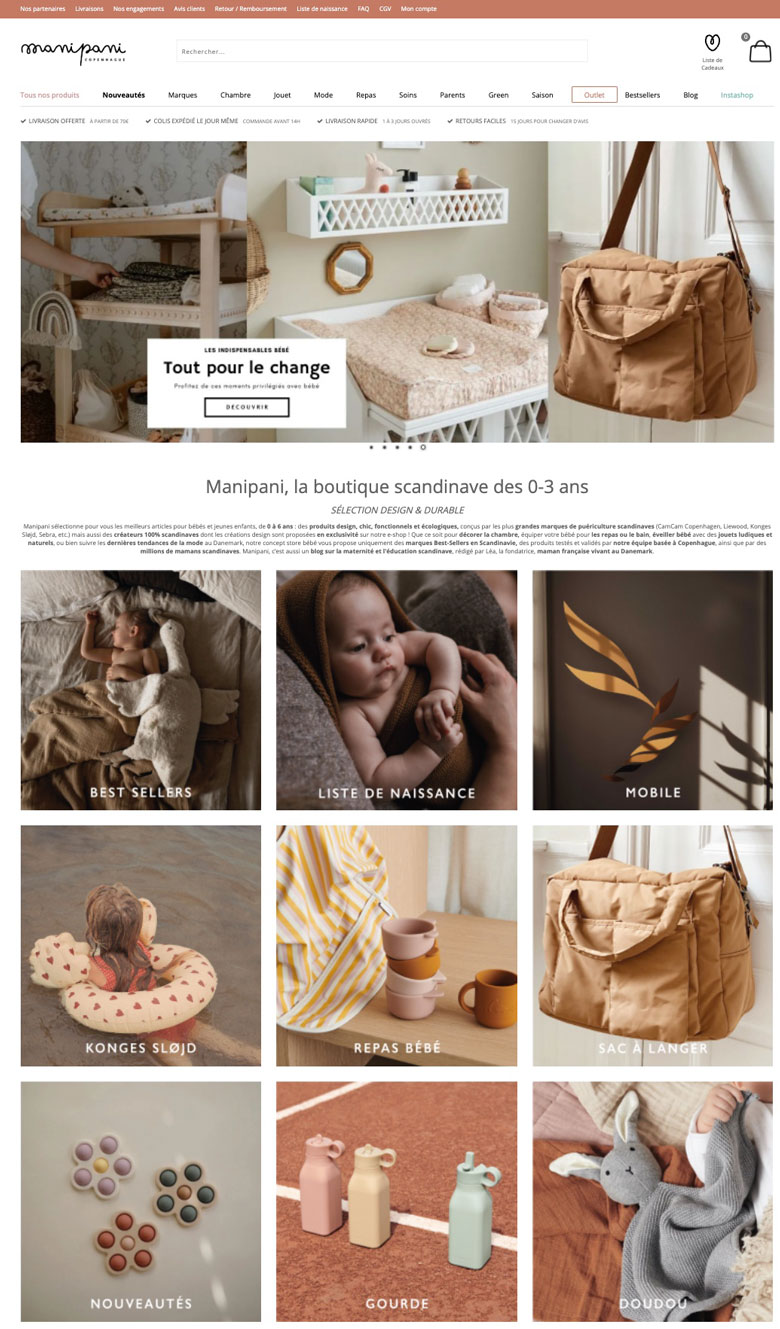 She decided to create her store with the Scandinavian approach as a basic principle: high-end, timeless, durable, multi-functional and loved. She then wanted to offer French moms equipment and accessories that they couldn't find anywhere else. Manipani was born in 2017!
In order for moms to find everything they need, a particularly complete catalog is proposed: furniture for the bedroom, bed linen, clothes, accessories for meals, toys, bath equipment, care… In addition to many Scandinavian brands, the store also invited internationally known and recognized brands like Montessori.
The store has quickly seduced young parents and has made its place in the nursery sector. You just have to look at the different reviews published to be convinced.
Customer reviews of Manipani

Today, consulting the various customer reviews allows you to get a precise idea about a store. The general opinion about Manipani? Good, even very good! Customers appreciate, first of all, the wide choice of products available and their high quality. We can, indeed, read appreciations praising the materials, the details, the finishes…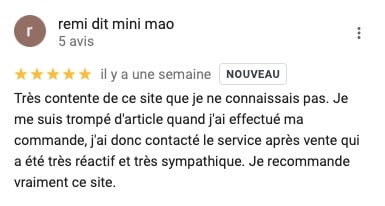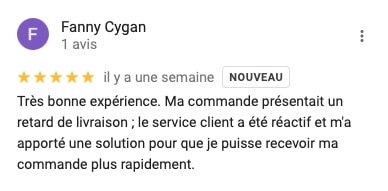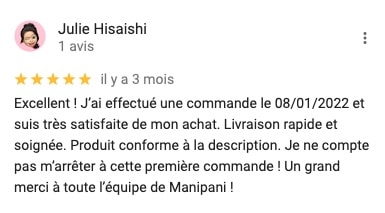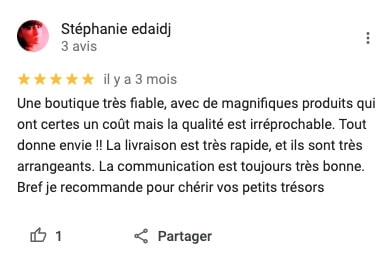 But it's not just the high quality items that are appreciated. The customer service is also praised by the users.
It is easy to understand that the after-sales service does everything possible to satisfy the customers. An item damaged during delivery? A delay? A missing item? An error during the order? Everything is done to fix things quickly and well. The customer service is easily accessible and responds to each customer in a personal way. It is easy to understand from these reviews that for each problem, the after-sales service finds the best solution.
Manipani is a great place to shop. Do you need advice before you make a purchase? Here again, customers appreciate the blog and the customer service that gives them all the answers they need.
In short, if you look at all the reviews published, you can see that Manipani is a serious store that simply wants to make its customers happy.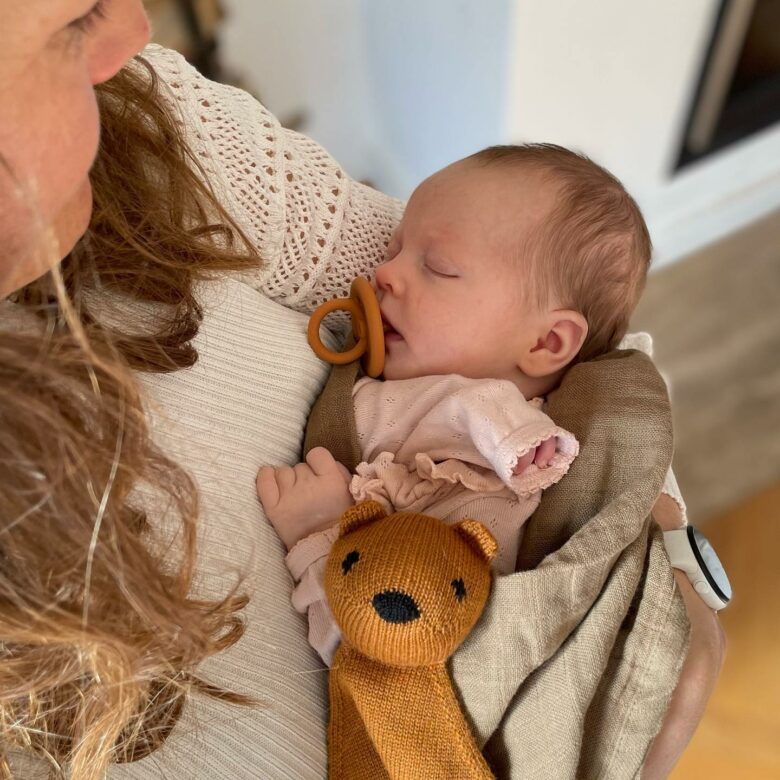 You want to make your own idea about the Scandinavian store and look for where to consult the different reviews? Of course you can use the search engines to find out more. Google offers you a lot of reviews. But if you are an avid user of social networks, you can also browse through your favorite pages and find reviews from the store's users.

Do you like Facebook? Perfect, you will be able to read many reviews on your favorite social network. The store has a FB page and on it, of course, customers post their comments about the products and the store in general. To date, nearly 500 reviews have been posted. Enough to make a precise idea! The overall rating is 4.8 out of 5 (the same rating is found on Google).

Are you an inveterate Instagrammer? Here again, you have access to many reviews on Manipani. With more than 40,000 followers, you'll be able to see many reviews, all of which are rave reviews!
Now you can easily find out what people (and customers) think about Manipani.