Even if the recommendations of the authorities in the health field are to give birth in a medical structure (hospital, maternity, clinic), it is quite possible to give birth to baby at home. However, this must be done under certain conditions.
Who can give birth at home?
Unfortunately, not all women can give birth at home. The woman must be in good health before the pregnancy. She must not suffer from pathologies such as diabetes, obesity, high blood pressure and must not be on chronic medication. This will require more careful monitoring.
If she is already a mother, her previous deliveries should not have caused any problems. It must be a single pregnancy and the child must not be breech. Another important point is that the months of pregnancy should have been normal.
The professional who took care of the follow-up should be present. This is usually a certified midwife.
What to know before giving birth at home
Before deciding to give birth at home, you should know that it is not possible to have an epidural outside of a formal medical facility. The midwife will not be able to give medication. She will not be able to perform an early rupture of the pouch, nor an episiotomy. It is also important to know that in case of complications during the delivery, the mother should be taken to the maternity hospital or clinic closest to her home as soon as possible.
It is also important to take into account that the midwife does not have medical equipment such as oxygen or forceps. This is still a medical delivery (AAD), but not a "technical" one.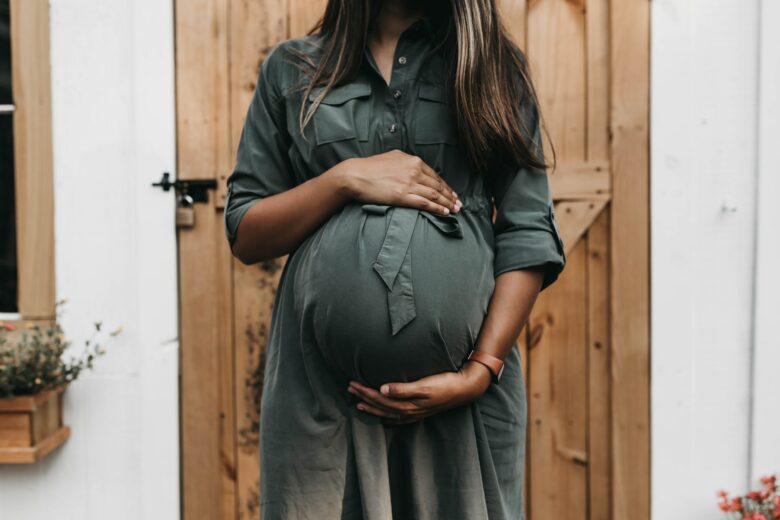 Midwifery outside of medical facilities is not taught in the midwifery curriculum. However, many have acquired these skills with additional training. You can obtain their contact information from the APAAD (Association Professionnelle de l'Accouchement Accompagné à Domicile) or from the Association Nationale des Sages-Femmes libérales. Make contact with the person who will be following you early on. This way, she will be able to accompany your pregnancy as well as possible. Check again which maternity hospital they work with. If you need to be transported in an emergency, you will know where to go.
Giving birth at home
Less than 5% of French women do this. But it is possible and without any particular risk if the mother is in good health.
On the big day, you will have to prepare the house to welcome baby. For this, your midwife will have provided you with a list beforehand. She will need, for example, disposable plastic sheets, a basin, sterile compresses, garbage bags, one or more sponge towels… Make your bed comfortable. You can also give birth in the bathtub if you have already discussed this with your health professional.
The temperature of the room chosen should be 25°. The space should be large enough for you to feel comfortable and for the midwife to move around. You can put on soft music and dim lighting to help you relax.
When your water breaks or your contractions are regular (every 5 minutes on average), call your midwife.
When she arrives at your home, she will set up a monitor (used to listen to the baby's heartbeat). Then she will accompany you during the delivery. She is there to help you and will welcome your baby.
The midwife will come back the following days to check that everything is going well.
Giving birth at home: the steps
Even if you want to give birth at home, you must put together a file in the maternity hospital. This will include a birth plan and a complete medical file. You can go to the maternity hospital where the midwife has an agreement or not. But always choose an establishment close to your home.
Of course, home birth has a cost. The Social Security pays 313 euros (which it will reimburse to you). This includes the delivery and visits during the first week after the procedure. Home births cost between 715 and 1200 euros. You will have to pay for the extra costs.